Dustin "The Diamond" Poirier
Age: 29
Weight: 145
Height: 5′ 9
Record: 24-5-1 nc
Country: United States
FIGHTER BIO
Dustin is from Carencro, Louisiana and a top contender in the UFC lightweight division.
20x UFC Veteran
4x Fight of the Night
2x Performance of the Night
1x Submission of the Night
Will "Ill Will" Brooks
Age: 35
Weight: 155
Height: 5′ 10
Record: 20-4
Country: United States
FIGHTER BIO
Born and raised in Chicago, Illinois, "Ill" Will was a Bellator Lightweight Champion and a Bellator Season 9 Lightweight Champion.
Will is now competing in the UFC.
Edson Barboza
Age: 32
Weight: 5′ 11″
Height: 155
Record: 19-6
Country: Brazil
FIGHTER BIO
Renaissance MMA Championship
Ring of Combat Championship
Gleison 'Tibau' Alves
Age: 35
Weight: 155
Height: 5′ 10
Record: 34-13
Country: Brazil
FIGHTER BIO
Gleison Tibau, was born Janigleison Alves on July 10, 1983 in Mossoro, Rio Grande do Norte, Brazil. He started fighting at the young age of 15 with Buda Team before going to Kimura Team in northern Brazil. Tibau moved to the United States in November of 2006, where he joined ATT prior to his first UFC match. Since that time, Tibau has fought in the UFC an amazing 28 times!
Rashid Magomedov
Age: 34
Weight: 5'9
Height: 155
Record: 21-2
Country: Russia
FIGHTER BIO
Former M-1 Lightweight Champion from Dagestan, Russia. Current UFC Lightweight contender.
Marc Diakiese
Age: 25
Weight: 155
Height: 5′ 10″
Record: 12-3
Country: Democratic Republic Congo / England
FIGHTER BIO
Marc amassed a 9-0 amateur record and was also the BAMMA champion, before getting the call to the UFC.
Marc's an exciting athlete with unlimited potential. A rising star in the UFC's competitive lightweight division.
Chris "Gritz" Gruetzemacher
Age: 32
Weight: 5′ 8″
Height: 155
Record: 14-3
Country: USA
Natan Schulte
Age: 26
Weight: 155
Height: 5′ 9
Record: 13-3
Country: Brazil
Thiago Moises
Age: 23
Weight: 145
Height: 5′ 9
Record: 11-2
Country: Brazil
Adriano Martins
Age: 35
Weight: 155
Height: 5′ 10
Record: 28-10
Country: Brazil
Leandro "Buscape" Silva
Age: 32
Weight: 155
Height: 5′ 10
Record: 21-6-1-1
Country: Brazil
Ryan Quinn
Age: 31
Weight: 155
Height: 5′ 8
Record: 14-7
Country: United States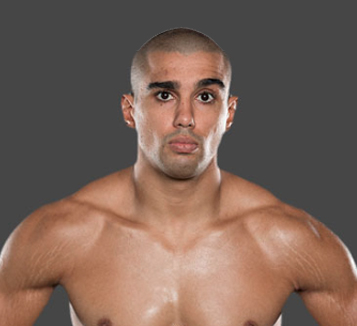 Raush "Cavalo de Guerra"  Manfio
Age: 26
Weight: 155
Height: 5′ 8
Record: 11-3
Country: Brazil
FIGHTER BIO
Titan Lightweight Champion