Junior 'Cigano' Dos Santos
Age: 35
Weight: 240
Height: 6′ 4
Record: 20-5
Country: Brazil
FIGHTER BIO
Former UFC Heavyweight Champion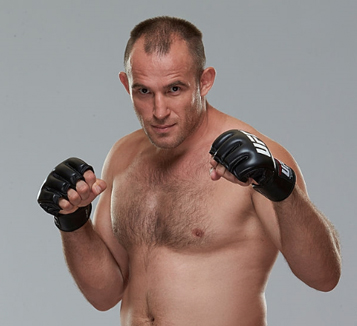 Alexey "The Boa Constrictor" Oleynik
Age: 41
Weight: 240
Height: 6′ 1
Record: 54-11-1
Country: Russia
FIGHTER BIO
International Class Master of Sport in Sambo
2x World Champion in Combat Sambo
UFC Heavyweight Top 10 Contender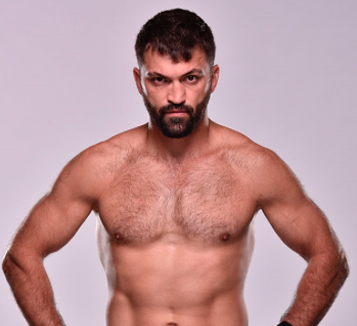 Andrei Arlovski
Age: 40
Weight: 241
Height: 6′ 4
Record: 27-18-1 N/C
Country: Belarus
FIGHTER BIO
Former UFC World Heavyweight Champion
European Mixed Fighting Champion
Multiple SAMBO championships
26x UFC veteran
Philipe Lins
Age: 33
Weight: 265
Height: 6′ 1″
Record: 14-3
Country: Brazil 
FIGHTER BIO
PFL Heavyweight World Champion
Jeff 'Snowman' Monson
Age: 48
Weight: 245
Height: 5′ 9
Record: 60-26-1
Planet: Mars
FIGHTER BIO
Nicknamed "The Snowman". One of the most dominant sport grapplers our sport has ever seen. Jeff has literally won it all. Voted "Submission Grappler of the Year" by Onthemat in 2004 Jeff is a 2x Abu Dhabi Submission World Champion, Multiple times NAGA Super fight winner, Multiple time Grapplers Quest Winner, and has many more titles and awards to his resume. Jeff is a 6-time UFC veteran and has also fought in the WEFC, AFC, EC, Euphoria show, and currently holds the Cage Warriors Heavyweight title. Jeff is also 2-0 as a pro boxer and received his black belt in BJJ December of 2007. Jeff splits his time bewteen his home in Seattle and Coconut Creek, Florida where he prepares for his fights.
Juan Francisco Espino
Age:
Weight: 250
Height: 6′ 1
Record: 9-1
Country: Canary Islands, Spain
FIGHTER BIO
TUF 28 Heavyweight Winner 
Greg Hardy
Age: 30
Weight: 265
Height: 6′ 5″
Record: 3-1
Country:USA 
FIGHTER BIO
Former NFL Pro Bowl Defensive End
3-0 Amateur MMA record
Marcos Rogerio de Lima
Age: 33
Weight: 265
Height: 6′ 1″
Record: 16-5-1
Country: Brazil
Caio Alencar
Age: 40
Weight: 256
Height: 6′ 4″
Record: 12-4
Planet: Brazil
FIGHTER BIO
Heavyweight competing the PFL.
Antonio 'Bigfoot' Silva
Age: 39
Weight: 265
Height: 6′ 4
Record: 19-12-1
Country: Brazil
FIGHTER BIO
Former Elite XC, Cage Rage, and Cage Warriors Heavyweight Champion. A Strikeforce and UFC veteran.
Bobby Lashley
Age: 42
Weight: 265
Height: 6′ 3
Record: 15-2
Country: United States
FIGHTER BIO
Bobby is a former WWE Wrestling Champion. He also has an extensive amateur wrestling background where he was a 3x NAIA National Wrestling Champion. Bobby is currently is top heavyweight contender in Bellator.
Kenny 'Deuce' Garner
Age: 44
Weight: 255
Height: 6′ 1
Record: 17-10
Country: United States
FIGHTER BIO
Kenny is a talented heavyweight fighter out of Port St. Lucie. Deuce splits his training time between PSL and the main academy in Coconut Creek, Florida. Kenny made his name fighting under the M-1 banner in Russia and is a former M-1 Global Heavyweight Champion.
FIGHTER BIO
Sadly, Kimbo passed away on June 6th, 2016 leaving a legacy behind. He was a humble, charismatic, and larger than life person and a solid teammate. He will be missed by all that he came in touch with.  R.I.P. 1974 – 2016.
One of the most intriguing figures in the history of mixed martial arts, Kimbo Slice was born in the Bahamas and moved to Miami with his mother and two brothers. A natural athlete, Slice was a star linebacker at Miami Palmetto High School and was later awarded an athletic scholarship to the University of Miami, though he did not play a down there and left after just a year and a half. After college, Slice struggled to make ends meet, and lived out of his car when employment was impossible to find. Millions of YouTube views later, Slice transitioned into mixed martial arts in order to provide for his fiancée and six children. He fought for the now-defunct EliteXC, headlining the first ever MMA card on broadcast television. Kimbo has since moved on to star in the succesful UFC reality show "The Ultimate Fighter" season 10 and fought for the UFC as well as Bellator.
Kimbo Slice
1974 – 2016
Weight: 235
Height: 6′ 2
Record: 6-2
Country: United States